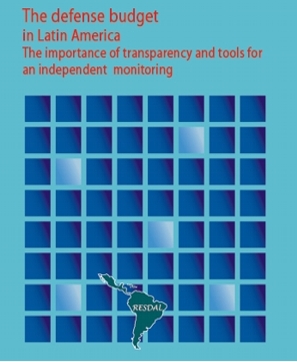 In the framework of the budget work project, RESDAL presents The defense budget in Latin America. The importance of transparency and tools for an independent monitoring.

The objective of this publication is to offer, in simple language, the vital elements of defense budget analysis and strategies to assist civil society organizations in doing budget work. The first half of the book explains the current state of affairs of the defense sector in Latin America and highlights important considerations when undertaking defense budget work. The second half of the paper aims to provide citizens with the necessary tools for carrying out work on the defense budget, including guidance and suggestions for budget analysis, and strategies for effective budget work.

The writing team combines defense and budget work experts. This publication counted with Marcela Donadio (SER en el 2000) coordination, Juan Rial (RESDAL) and Helena Hofbauer (Fundar) as general supervisors, defense experts from RESDAL -Carlos Wellington and Gustavo Sibilla- and organizations and budget work experts, Virginia Lencina (Poder Ciudadano) and Laura Malajovich (CIPPEC).

This publication was made possible with the support of OSIDEV.



Complete Book